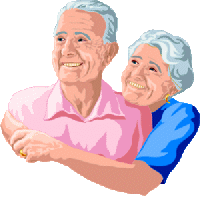 Internet TechNote March 16, 2006
To explain an intuitive rationale behind linking humor type preference to post adulthood age.
Humans are considered mature and accountable usually at age 18 yet their behavior keeps developing afterwards. Post adulthood age related behavioral development cannot be attributed to cognition otherwise it would be a legal issue, e.g. a systematic factor in determining the guilt or innocence beyond adulthood. Behavioral development has to be attributed to motivation.